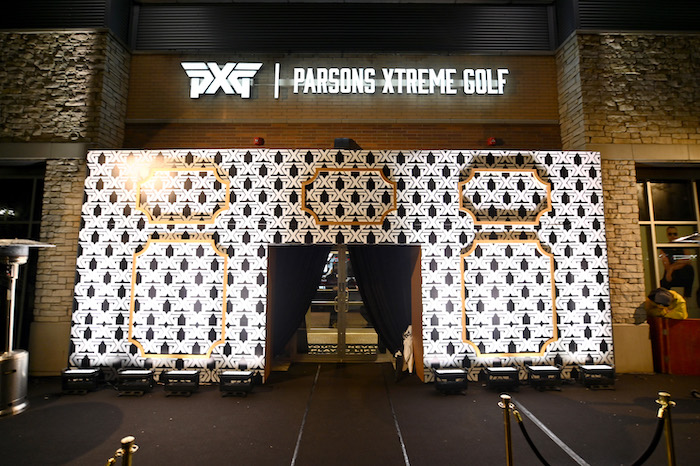 Parsons Xtreme Golf (PXG) Chicago celebrated their Grand Opening in style last month, showing off the sleek interior of their newest, and second location in the Windy City.
A golf-focused global research and development company, PXG is dedicated to creating the world's finest golf apparel and equipment.
In celebration of the most recent company milestone, guests were invited to quite the 1920s Chicago-themed party. Staged as a turf-enveloped speakeasy, guests tried their hand at blackjack in the popup casino and enjoyed hors d'oeuvres and cocktails served from our very own Oyster and Gold Shell Back Bars.
A striking seating area featuring our Four Sided Bench and Minnie Ottomans offered a unique area for guests to relax and take in the atmosphere. Also seen throughout this classically dressed event were our Black Ottomans, accompanied by both our Rico Side and Richard End Tables. The notable ambiance of the evening was provided by our marvelous Orb Chandeliers.
The new store is a whopping 8,445 square feet, and features an expansive showroom of products, roomy club fitting bays, and a putting practice studio. In addition, the new lounge offers an area for customers to relax and enjoy various golf tournaments.
After an explosive growth year in 2021, where PXG was able to round out their goal of twelve brick and mortar locations, they could not be happier to continue the trend into early 2022.