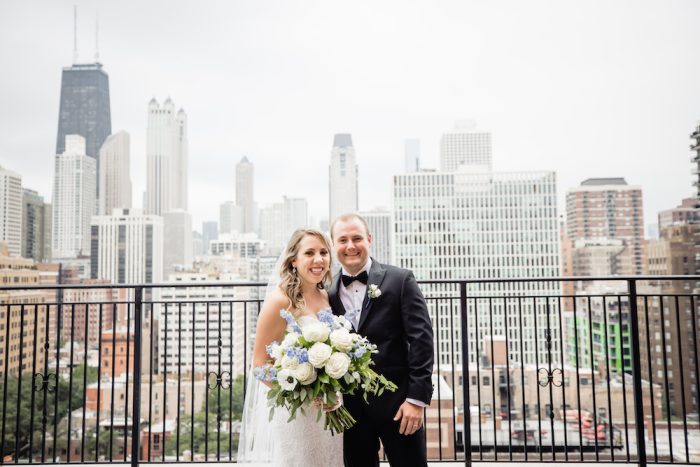 Kelsey and Dan's ivory, grey, and gold wedding is the perfect example of putting class into the word classic. Seriously, we can't get over this simple, but incredibly elegant design!
This stunning venue offered the perfect blank slate to create a truly unforgettable configuration. From golden chandeliers hanging from the vaulted ceilings to phenomenal ivory centerpieces with small touches of blue from our friends at The Festive Frog, the end result is absolutely magical.
As one of the main focal points, our Infinity Surround Stage was host to a lovely string band, helping set the quintessential tone for the evening. Accompanied by an enchanting candlelit display below, we can hardly look away!
For those who wanted to sit back and enjoy the ambiance of the evening, our gorgeous Grey Maxwell Sofa paired with our Black Jagger Arm Chair, White Pedestal, and Marble Slab End Table created the perfect lounge area to do just that. A space like this offers incredible flexibility for your guests to listen to music, hang out, and talk amongst themselves, or as an area to just soak it all in.
Congratulations to Kelsey and Dan on their spectacular day – their sophisticated gold, grey, and ivory wedding is one we'll be dreaming of for years to come!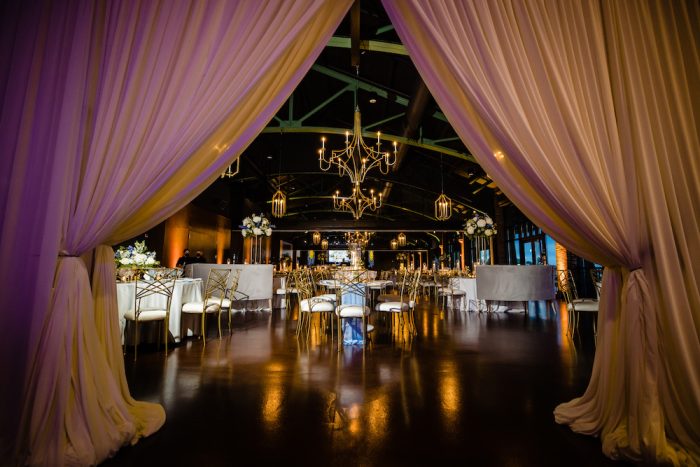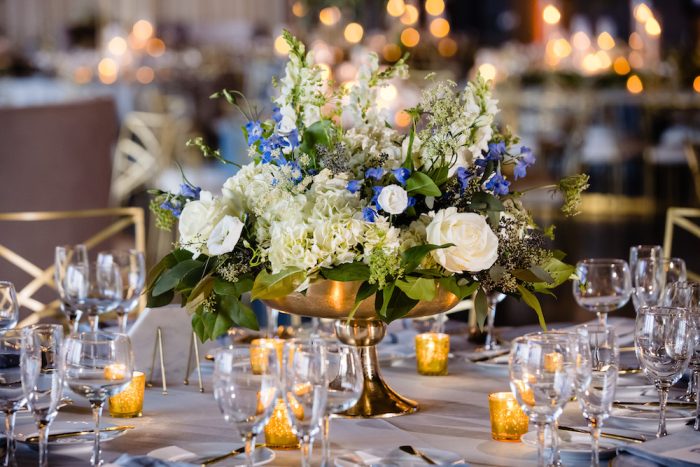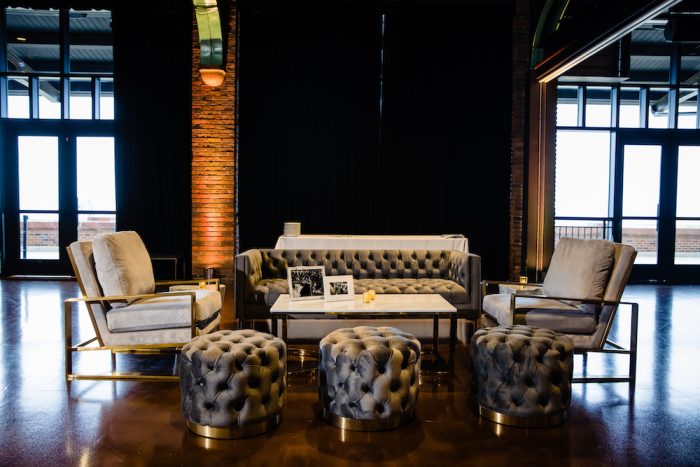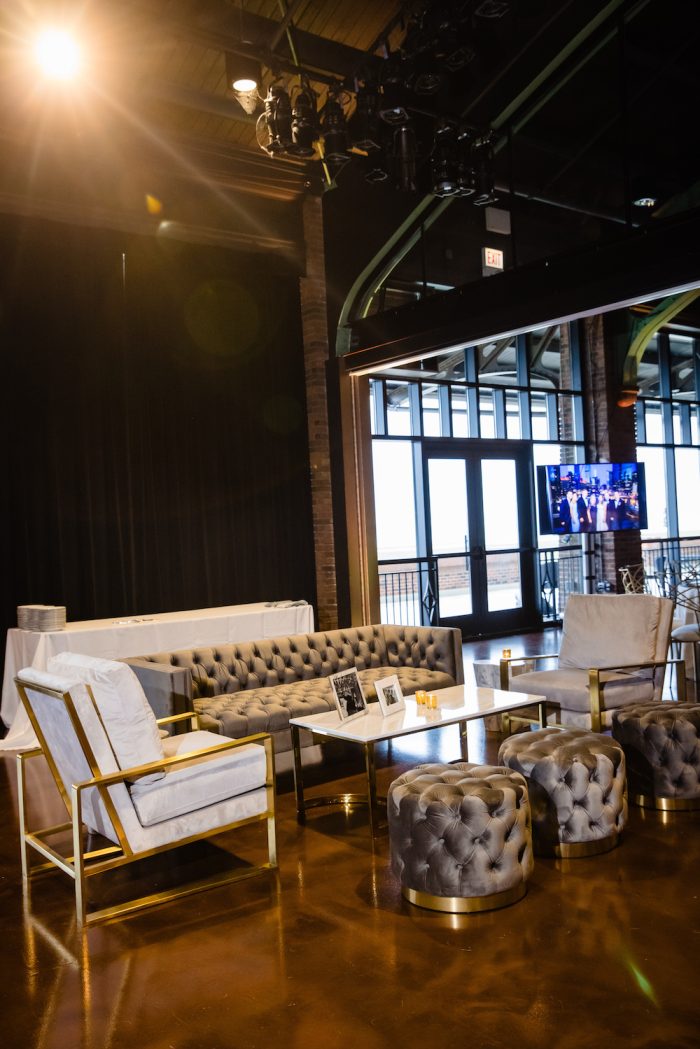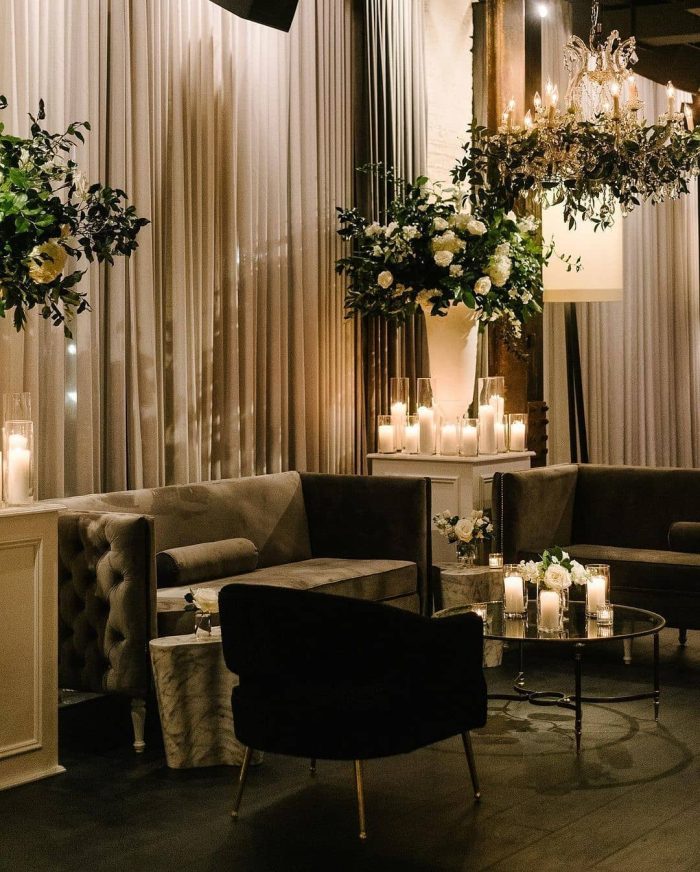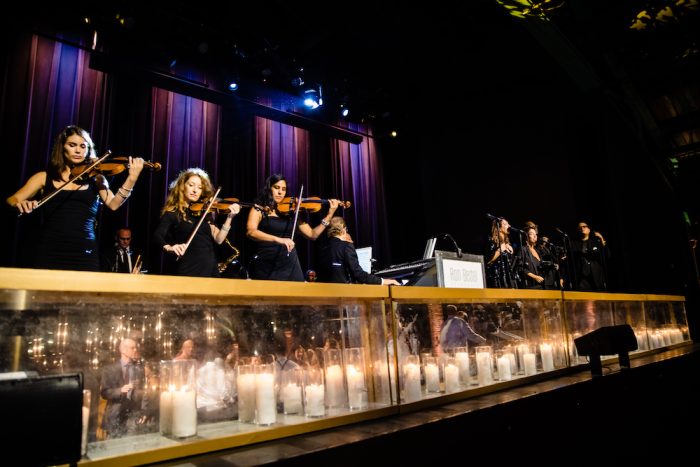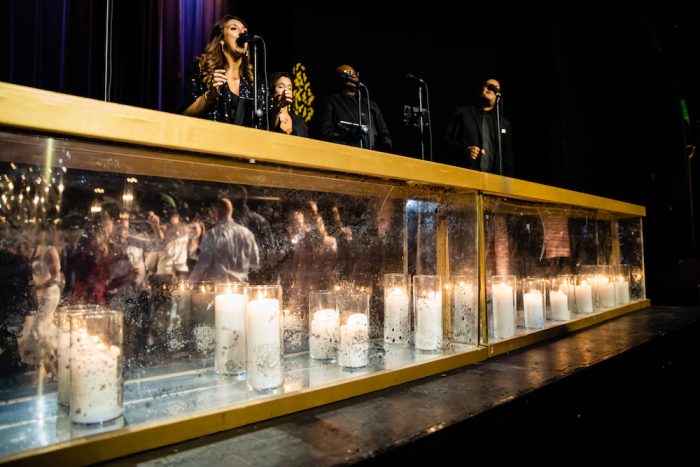 Planning + Design: Christina Currie Events | Rentals: Northern Decor | Photography: Anna Kam Photo | Linens: BBJ Linen | Event Production: Frost Chicago | Tabletop Rentals: The Festive Frog | Florals: Anthony Gowder Designs | High Resolution Images: HERE